Welcome to Bunting expansive range of industrial magnet solutions. Our expert team are one of the leading industrial magnet suppliers worldwide and across the UK. Bunting have dedicated a lot of time to enhance their services, product range and capabilities to include a full range of separation, size reduction, feeding and industrial equipment to overtake the competition.
Expert Industrial Magnet Team
Our range of industrial magnet products has been refined and developed to be amongst the very best of quality available across the magnetic industry. Our technical team of experts have been able to find the perfect industrial magnet for almost any magnetic application.  Bunting prides itself on our industrial magnet knowledge and are happy to help with any magnet solution, contact us today and our team will get back to you; whether it's selecting a magnet to fit an application, choosing the most cost effective material or bespoke design of an industrial magnet for your specific application and needs.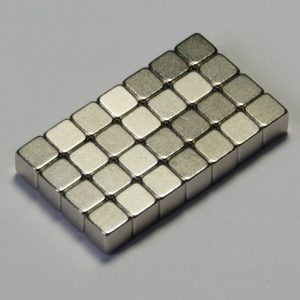 Bunting only manufacture and supply the very best high performance magnets worldwide and across the UK. The most powerful of all being the neodymium industrial magnet, the strongest permanent industrial magnet on the market. All our magnets are available in customisable shapes and size so you can apply the perfect bespoke magnet to efficiently do the job the industrial magnet has been specifically designed for.
Buntings Industrial Magnet Range:
Neodymium Magnet
Samarium Cobalt
Alnico Magnets
Ceramic Magnets
Bonded Neodymium Magnet
Industrial Magnet Solutions
Here at Bunting we offer a vast range of industrial magnet products supplying a variety of different global companies with bespoke and unique magnetic solutions.
If you have any queries or questions about all of our products and industrial magnets contact our expert professional team on 01527 65858 or fill in our contact form below for all your industrial magnet applications and requirements
Contact Us
"*" indicates required fields