Magnetic Separator & ElectroStatic Manufacturers
Bunting-Redditch specialises in the design and manufacture of metal separation equipment including Magnetic Separators, Metal Detectors and ElectroStatic Separators.  Located in Redditch, just outside Birmingham in the United Kingdom, Bunting-Redditch is part of the Bunting Group, one of the world's leading suppliers for over 60 years with magnet manufacturing plants located worldwide.
Bunting-Redditch has one of the most extensive ranges of metal separation equipment in the world.  This includes traditional magnetic separators, such as Drum Magnets and Pulley Magnets, as well as annually producing hundreds of Permanent Overband Magnets.  The patent-pending HISC and SSSC Magnetic Separators are world-leading enabling the recovery of previously lost fragmented stainless-steel.  The experienced engineering product design team also work on bespoke projects such as large Electro Overband Magnets for mining projects.
Eddy Current Separators
The range of Eddy Current Separators continues to develop, helping recycling companies increase the recovery and purity of non-ferrous metals.  The new ElectroStatic Separator enables enhanced metal recovery, especially of fine metals such as copper wire.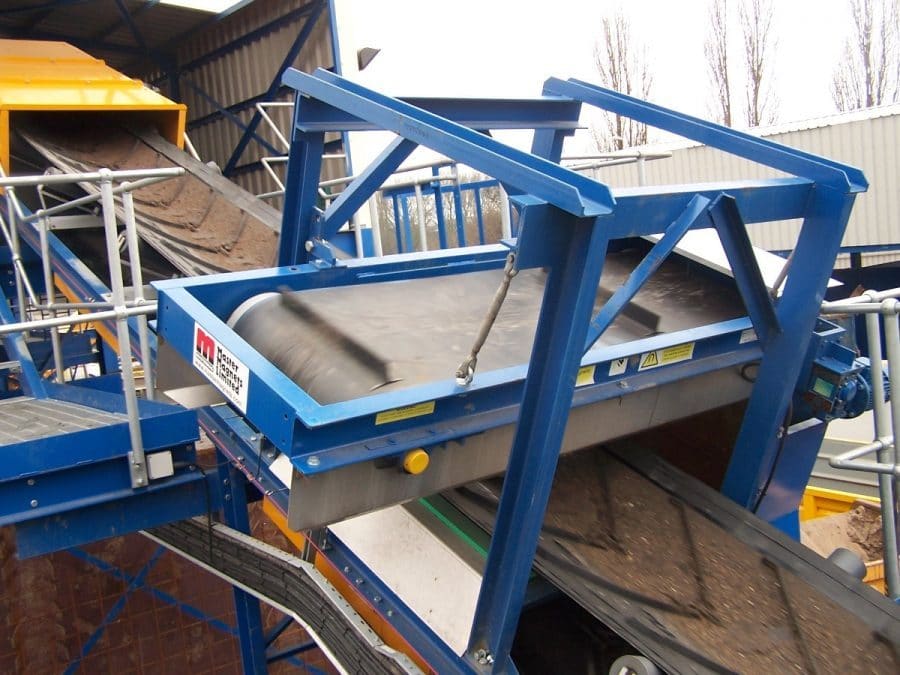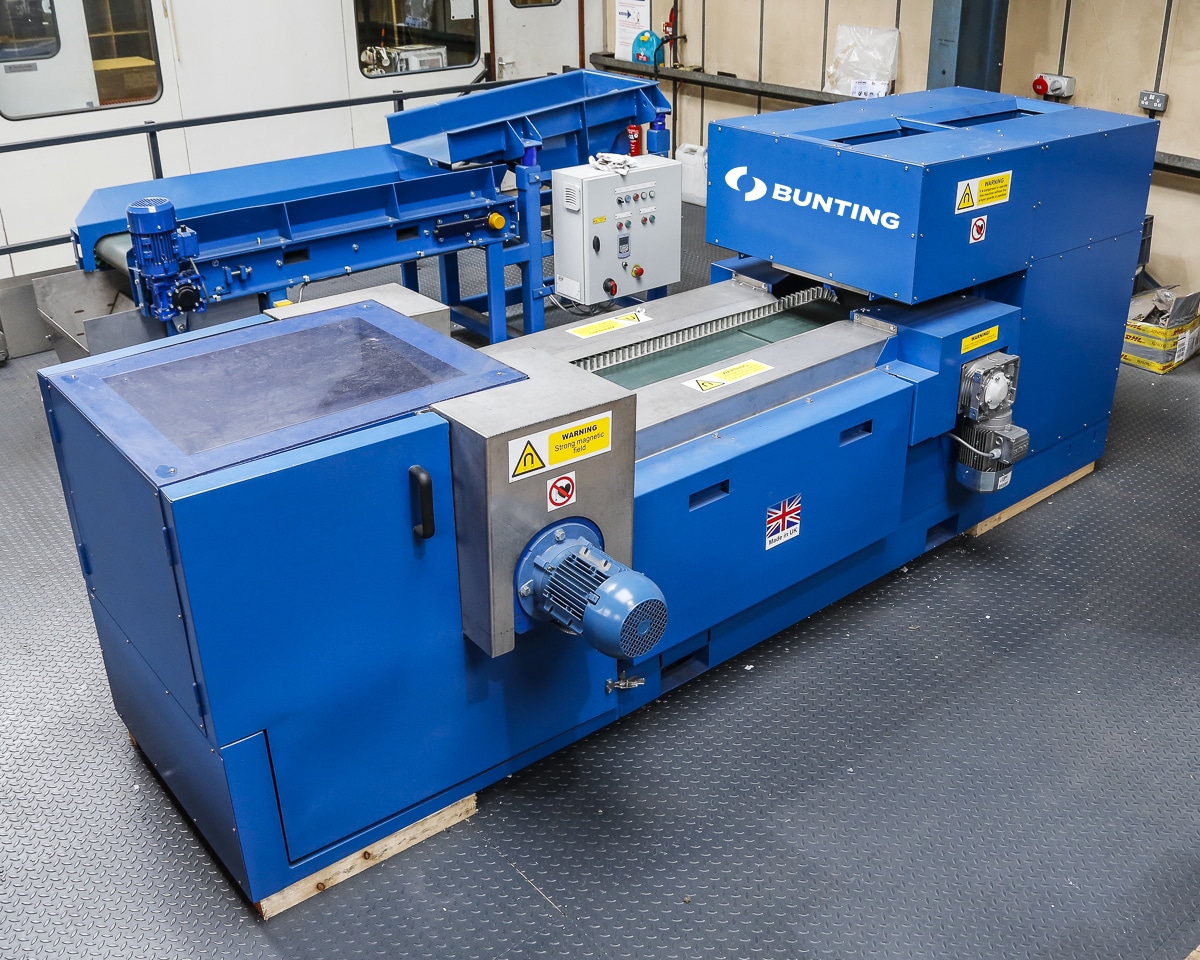 Magnetic Separation Equipment
In many applications, Metal Detectors work alongside Magnetic Separators to identify and remove problematic tramp metal.  The Bunting-Redditch range includes robust industrial designs for mines and quarries as well as higher-sensitivity models for the food processing sector.
The Customer Experience Centre at Bunting-Redditch provides controlled testing opportunities on a wide range of magnetic separators and is widely considered to have the world's most extensive range of laboratory-scale high-intensity magnetic separators for mineral processing and ceramics.  The recycling test area includes Eddy Current Separators, Stainless Steel Magnetic Separators and the ElectroStatic Separator.
The broad range of metal separation equipment is a wide range of processing industries including Mineral Processing, Mining & Quarrying, Recycling, Plastics, Ceramics, Food Processing and Powder and Bulk.
Bunting-Redditch is accredited with ISO45001 (health and safety management), ISO9001 (quality management) and ISO14001 (environmental management).
Bunting-Redditch is widely regarded as a great example of British engineering and manufacturing excellence, exporting quality and well-designed equipment worldwide.