The 'Mastersort' launched at RWM15
Master Magnets recently launched their latest Eddy Current Separator model at the UK's largest recycling exhibition, RWM.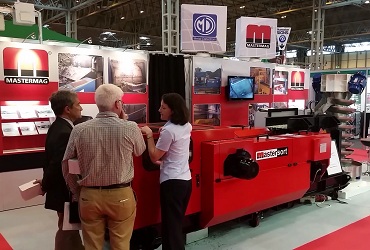 The 'MasterSort', which had been developed for the separation of fine non-ferrous metals from products such as glass cullet, Shredded wood and WEEE scrap, attracted a lot of attention as it demonstrated its separation capabilities.
The 'Mastersort' also incorporates a new material splitter plate design, allowing for complete adjustment flexibility and a very precise material segregation.
This years RWM welcomed a good number of visitors and it was good to discuss lots of new projects with the companies that came to see us on stand 5P72.
For more information on our full range of Eddy Current Separators and how they can help to improve your recovery of non-ferrous metals, please feel free to contact us on +44 (0) 1527 65858 or via email at info@mastermagnets.co.uk