Magnets Attract Foodex Visitors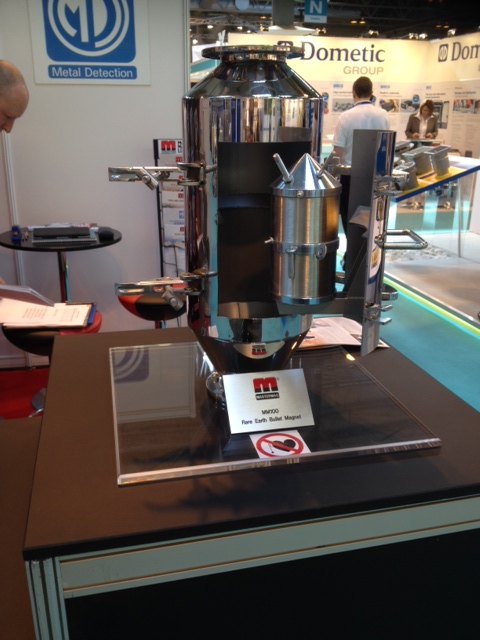 Last month's Foodex show, which took place at the Birmingham NEC, welcomed many visitors from across the UK and the Mastermag range of food-grade equipment was grabbing lots of attention from the crowds.
Magnetic processing equipment
Master Magnets manufactures a wide range of magnetic processing equipment, specifically designed for the removal of ferrous contaminants from food stuffs. Manufactured in 304 stainless steel, the equipment is constructed using the highest grade of Neodymium Iron Boron magnetic material to ensure safe removal of fine ferrous particles.
On the stand, the mirror-polished magnetic solutions attracted many visitors to the Mastermag stand and prompted many to enquire about the full range of equipment. We are now working through all of the enquiries obtained over the three days and look forward to assisting new clients with their projects.
So, we are one exhibition down with three very exciting shows to go as our attention now turns to the eagerly awaited IFAT show in Munich.