Mining and Mineral Processing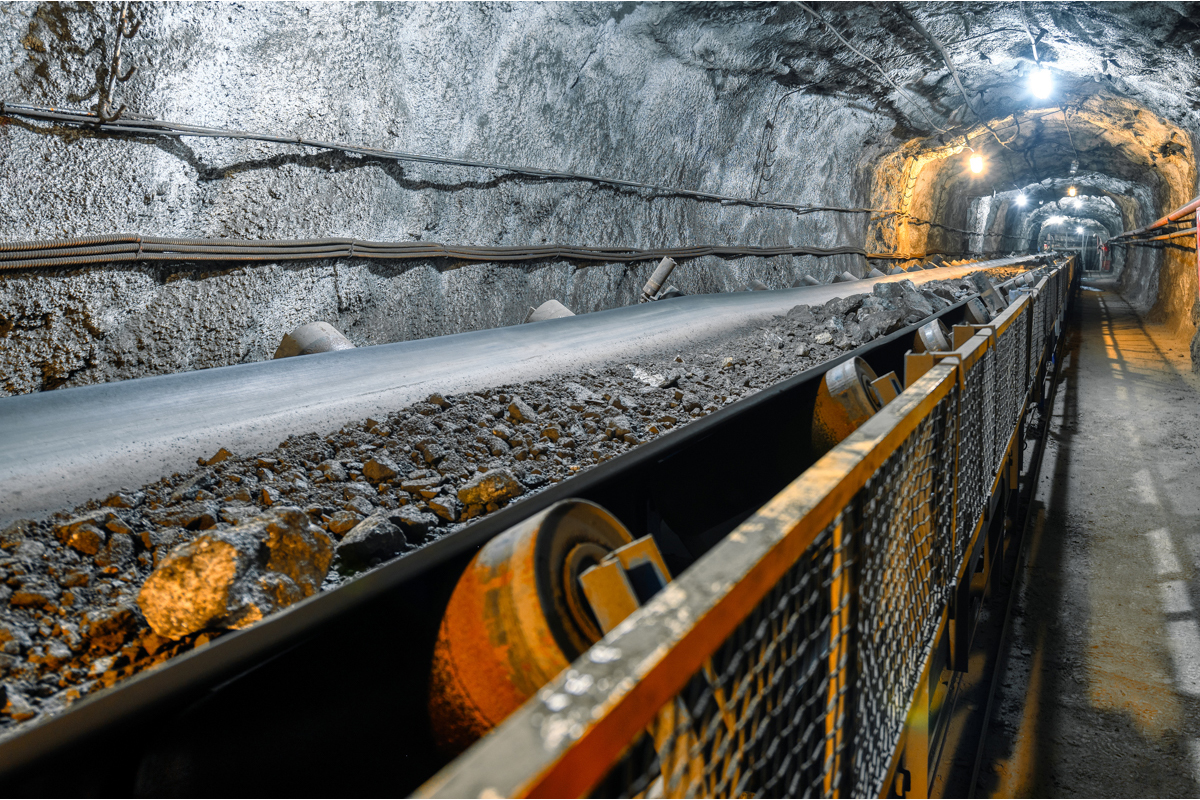 Removing Metal contamination in Mining and Mineral Processing
Bunting's Customer Experience Centre (Redditch, UK) has one of the world's most complete laboratories for high-intensity magnetic separation for the mineral processing and mining industry.  Customers are invited to contact us to arrange controlled tests to determine separation capabilities.  Find out more on:
Click below to see how Bunting's Magnetic Disc Separator works in a typical Mining and Mineral Processing industry application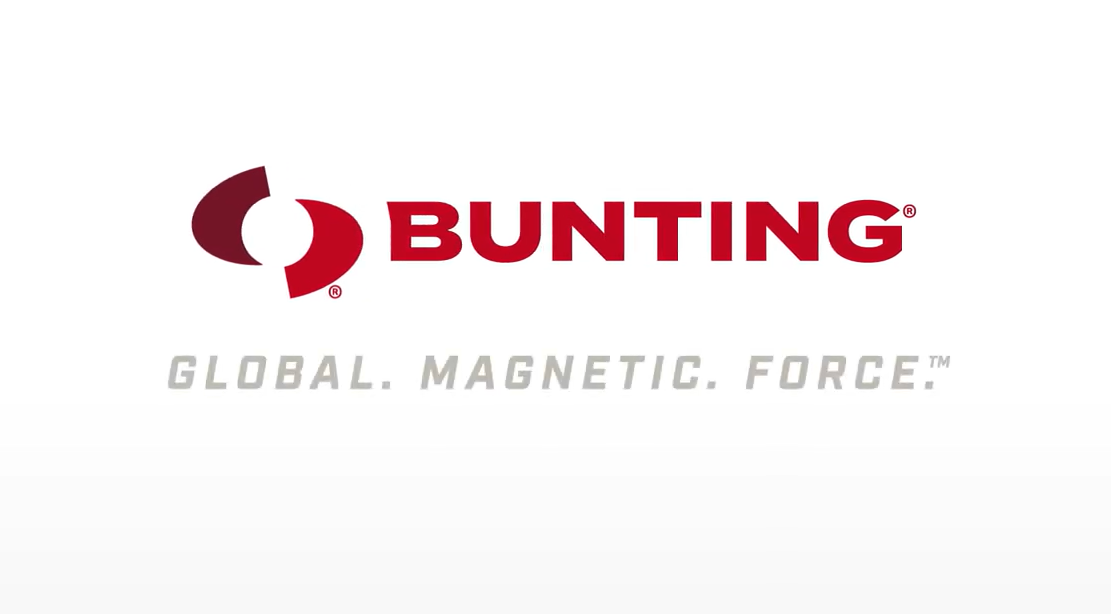 Mining and Mineral Processing Industry Products
Rare Earth Roll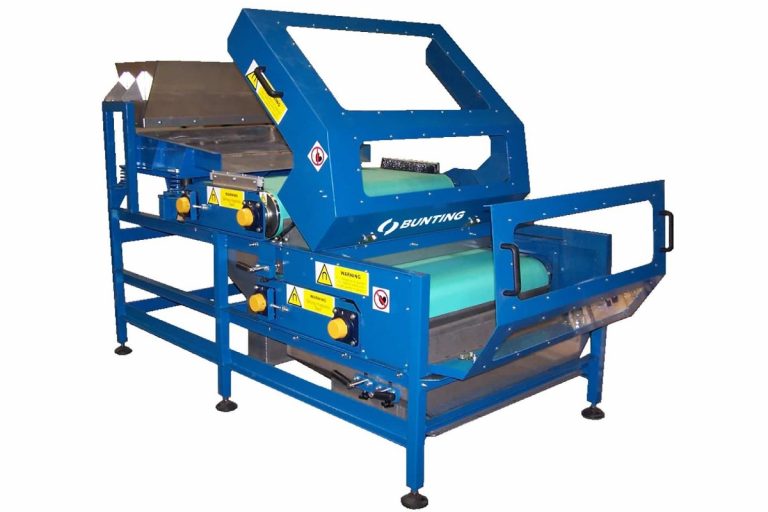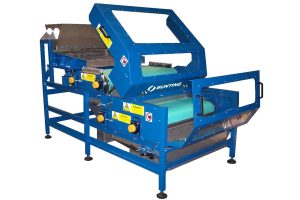 High-intensity magnetic separators for dry materials and used to remove free iron from dry raw materials (e.g feldspar and silica sand) and spray-dried ceramic powders.
Induced Roll Separator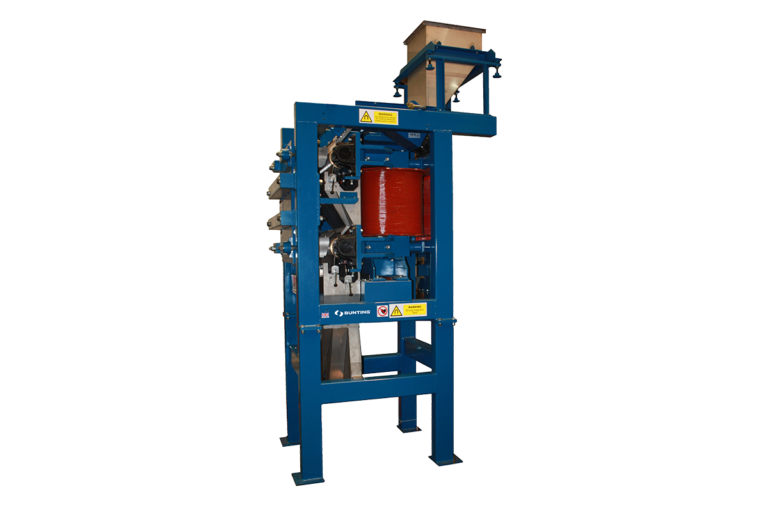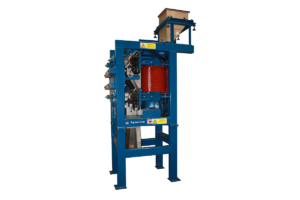 Electromagnetic high-intensity magnetic separator used for dry mineral purification of non-metallic minerals such as feldspar and silica sand.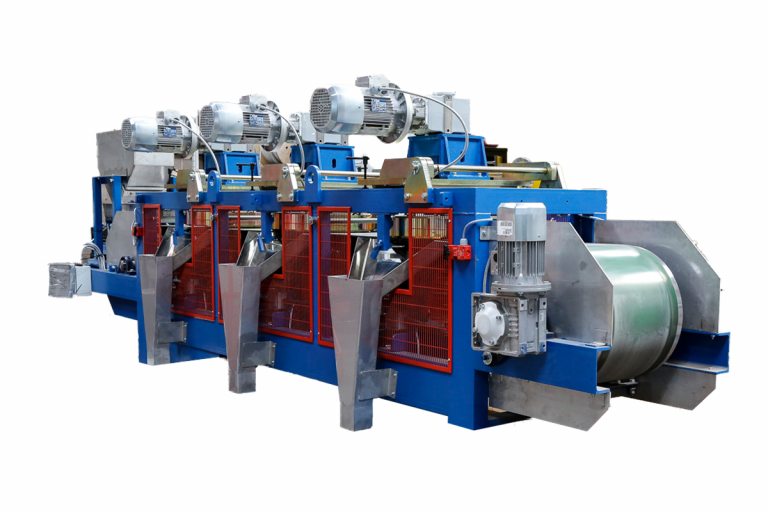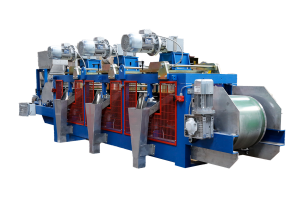 The Magnetic Disc Separator (MDS) is a sorting system equipped with up to three independently working discs which generate magnetic field strengths up to 14,000 gauss. The high magnetic forces that the MDS generates are able to extract paramagnetic particles from a free-flowing, dry product stream (100μm – 1.5mm).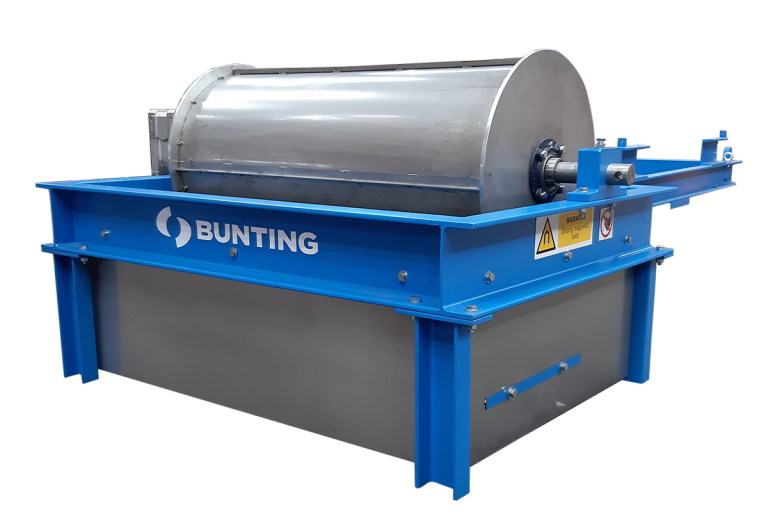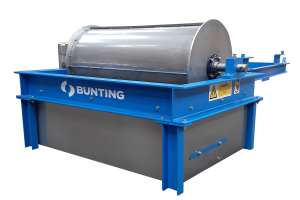 Both low and high-intensity and permanent and electro Drum Magnets for continuous removal of free iron and magnetic minerals.  The robust nature of the Drum Magnet makes them ideal for heavier duty applications.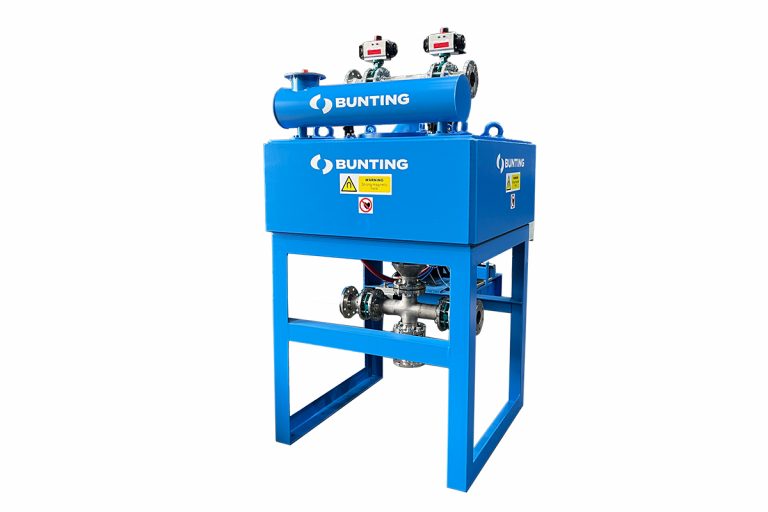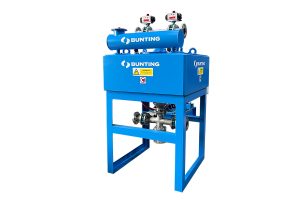 The Electro Magnetic Filter produces a high-intensity magnetic field (up to 40,000 Gauss) to separate fine iron and paramagnetic minerals from mineral slurries such as kaolin, ball clay, and silica sand.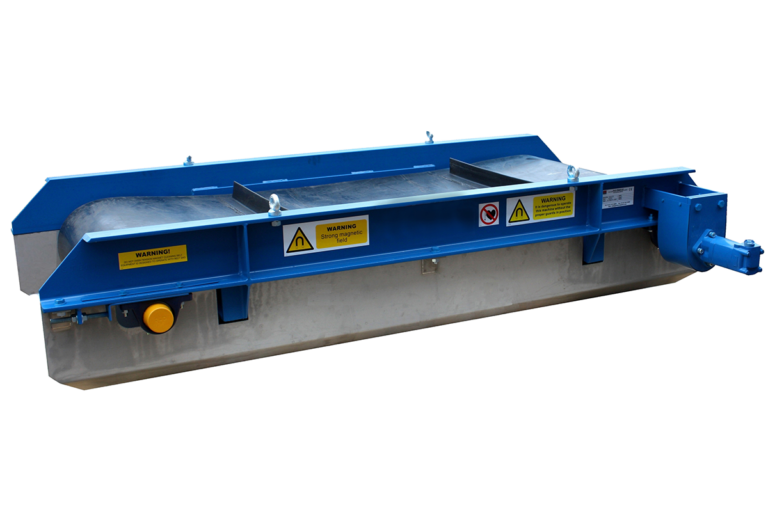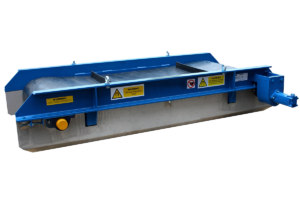 Overband magnets are suspended over conveyors to separate frequently-occurring disruptive tramp ferrous metal and are available as permanent and electromagnetic designs.  The self-cleaning belt enables the automatic discharge of separated metal into a collection area.  Bunting provides bespoke designs for high-capacity applications such as coal and bulk material handling terminals.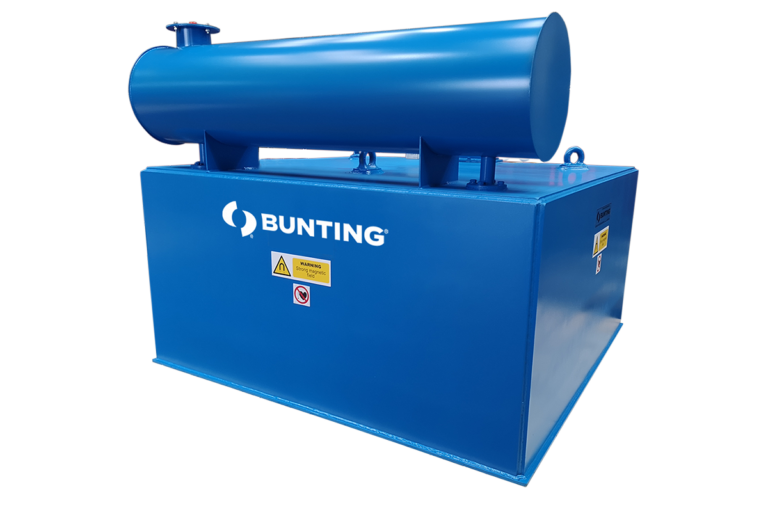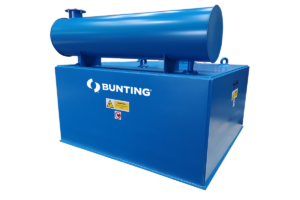 Suspension Magnets sit above conveyors to separate occasional tramp ferrous metal and are available in permanent and electromagnetic versions.  The captured metal is held securely on the face of the Suspension Magnet until manually cleaned.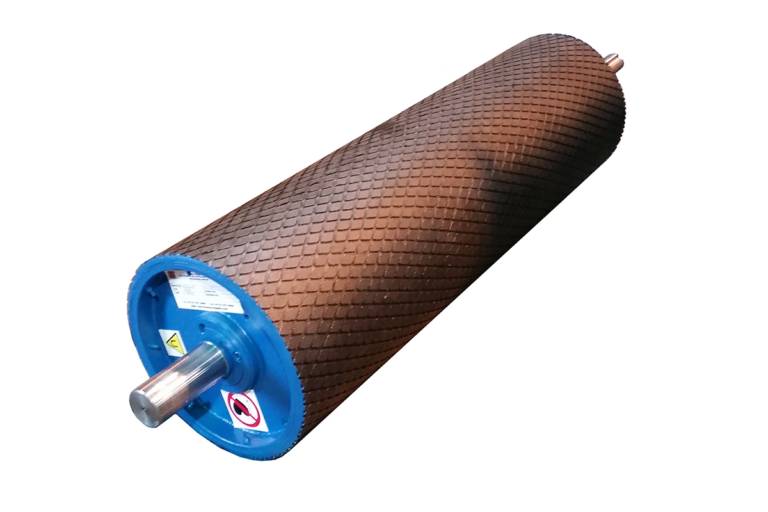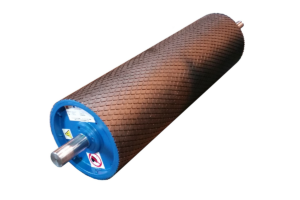 The Magnetic Head Pulley replaces the standard head pulley of a conveyor to provide continuous separation of disruptive tramp ferrous metal from a conveyed product, it is simple to install and requires minimal maintenance.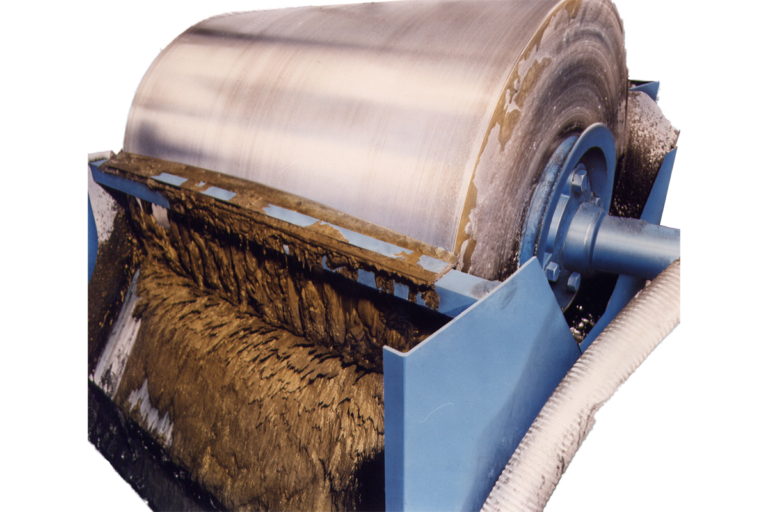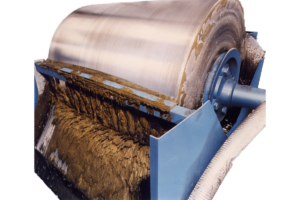 The Wet Drum Magnetic Separator recovers magnetite and ferro-silicon in dense media plants and is also used in iron ore beneficiation. Magnetite recovery commonly occurs in coal washing plants.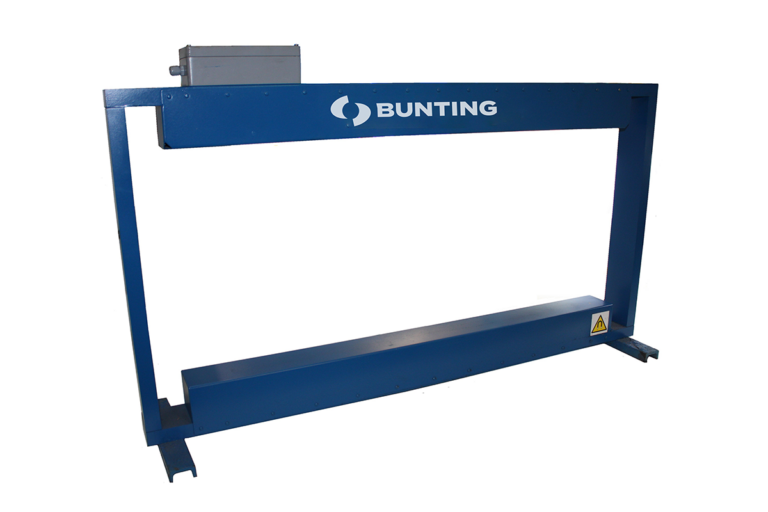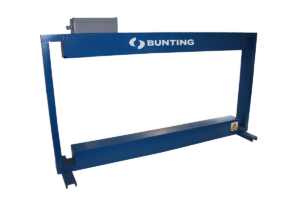 A wide range of specialist industrial metal detectors, designed for mining and mineral processing operations, providing protection against tramp metal damage to screens, crushers and conveyors.
Magnetic Separators for Mining and Mineral Processing
For decades, mining and mineral processing companies have turned to Bunting's range of magnetic separators and metal detectors for high-specification separation.
High Intensity Magnetic Separators for Mineral Processing
High-intensity magnetic separators provide the ultimate solution for the removal of fine free iron and paramagnetic minerals.  High-intensity magnetic separators such as the Rare Earth Roll Separator and Induced Magnetic Roll enable non-metallic mineral processors to remove paramagnetic minerals to produce high quality, high-purity mineral products.
Heavy-duty Magnetic Separators for Mining
High-volume mining operations require heavy-duty magnetic separators and metal detectors.  Bunting provides both standard models and bespoke designs of electro and permanent Overband Magnets, as well as specialist mining-specific metal detectors.  In addition, Bunting provides Wet Drum Magnetic Separators for dense-media plants.